Tiles
This product is discontinued
We created a system that uses smaller tiles placed together to create one large screen.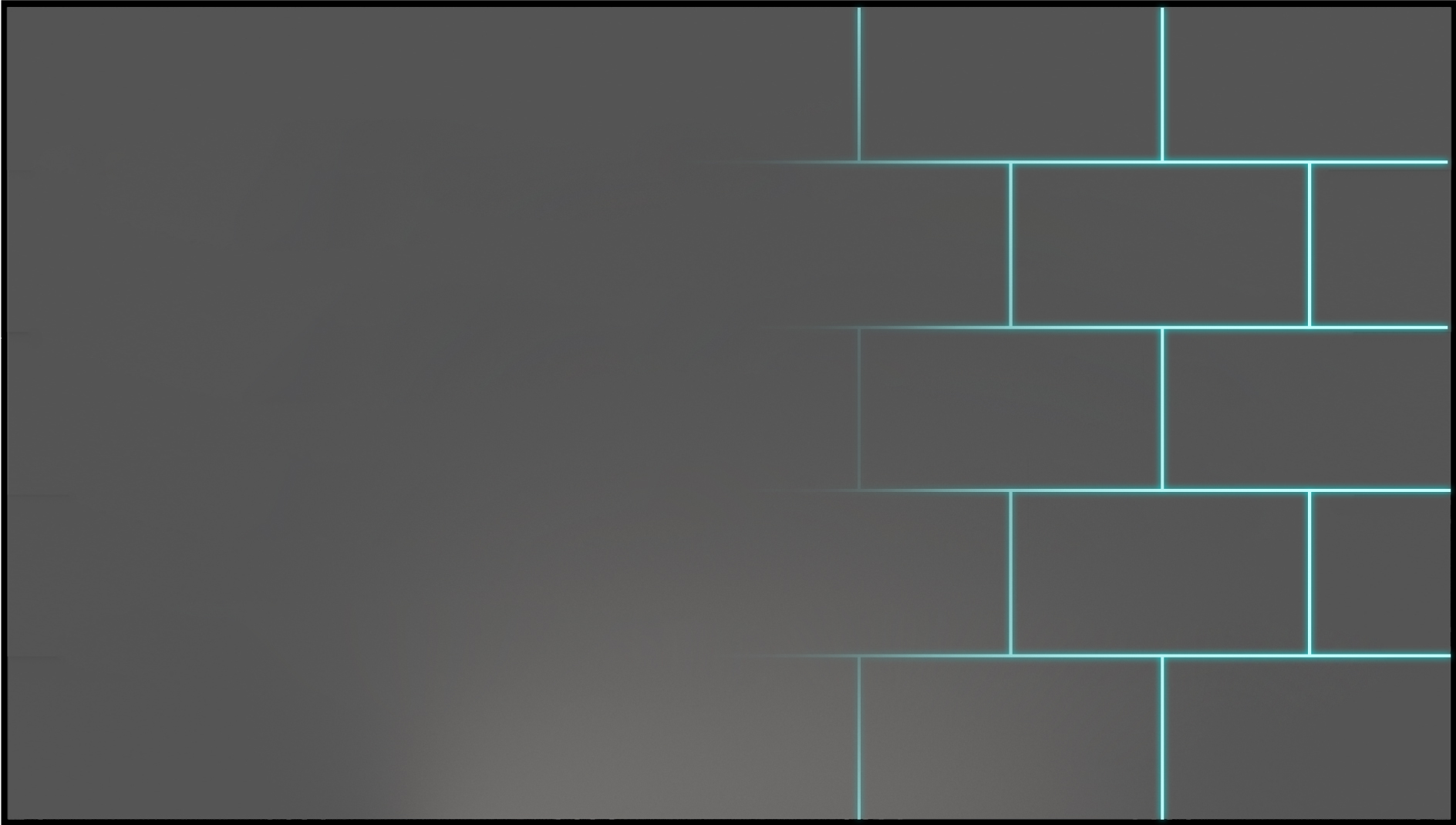 Precision Running Bond
It's an LED wall alternative. A computer controlled cutting system capable of extremely exact specifications combined with a running bond pattern ensures premium quality.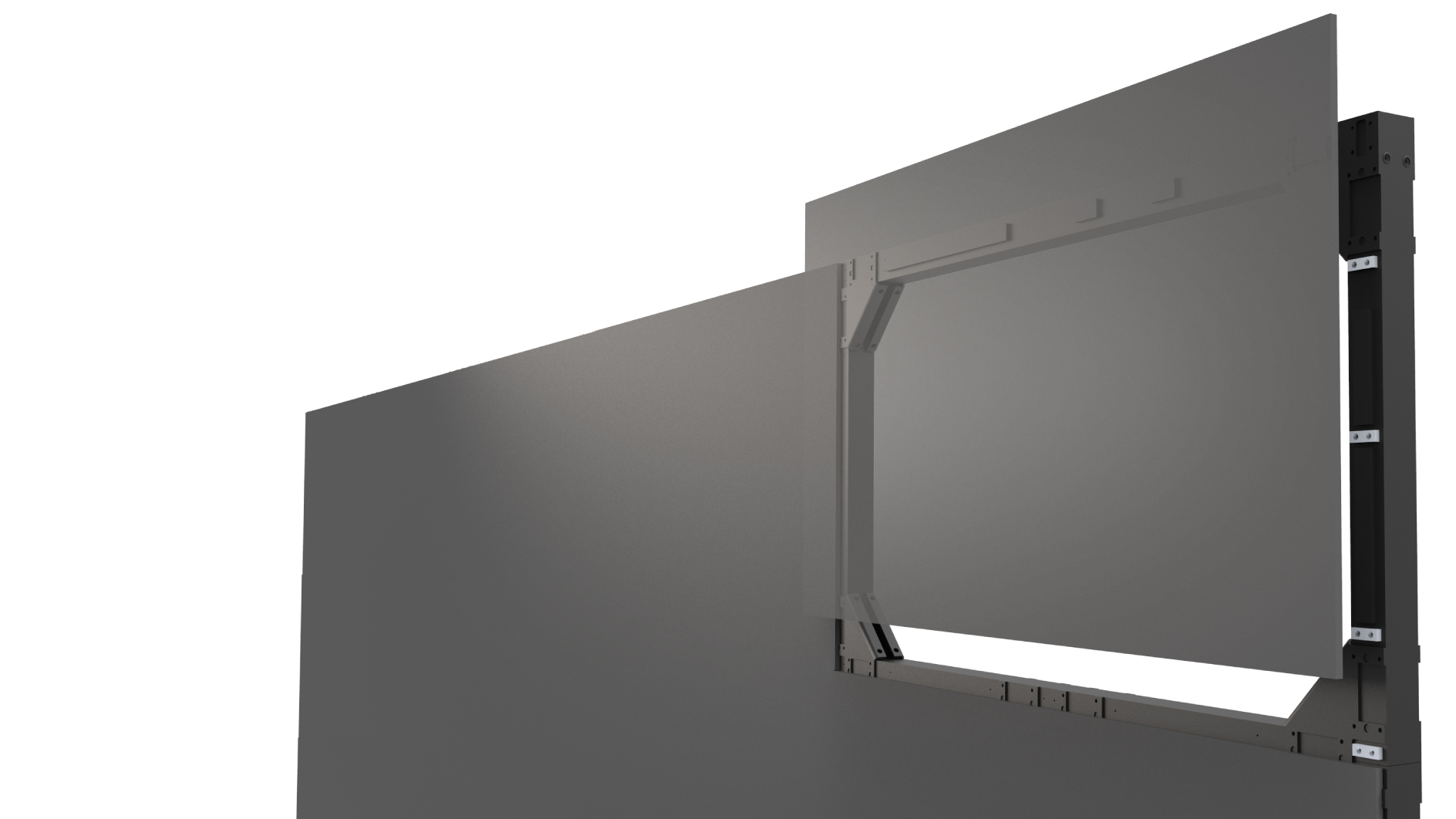 Simple Installation
Each panel is designed with an attachment system that utilizes neodymium magnets to securely "snap" panels into place.
Sizes
Max Width: 289″ (7340mm)
Max Height: 164″ (4165mm)
Frame
Aluminum structure with hard panel attachment assembled on-site.
The outer frame has a 1-inch bezel.
Installation | Adjustment
Frame is assembled on-site. Panels ("tiles") are rigid and attached on-site in a running-bond pattern and will be either 3×3, 4×4, 5×5 or 6×6 configurations.
Sizes in this spec are measured width x height in 16:9 aspect ratio.
Accessories
IR Backlight
Manually operated with IR remote.
Flown Kit
Suspends the frame from aircraft grade aluminum cables.