Front and Back Viewing
Sometimes your environment calls for rear projection and sometimes, front projection. Sometimes, however, you want both. 360 is a fantastic screen material for rear-projection purposes but is also capable of producing a nearly identical image on the opposite side, regardless of projector location.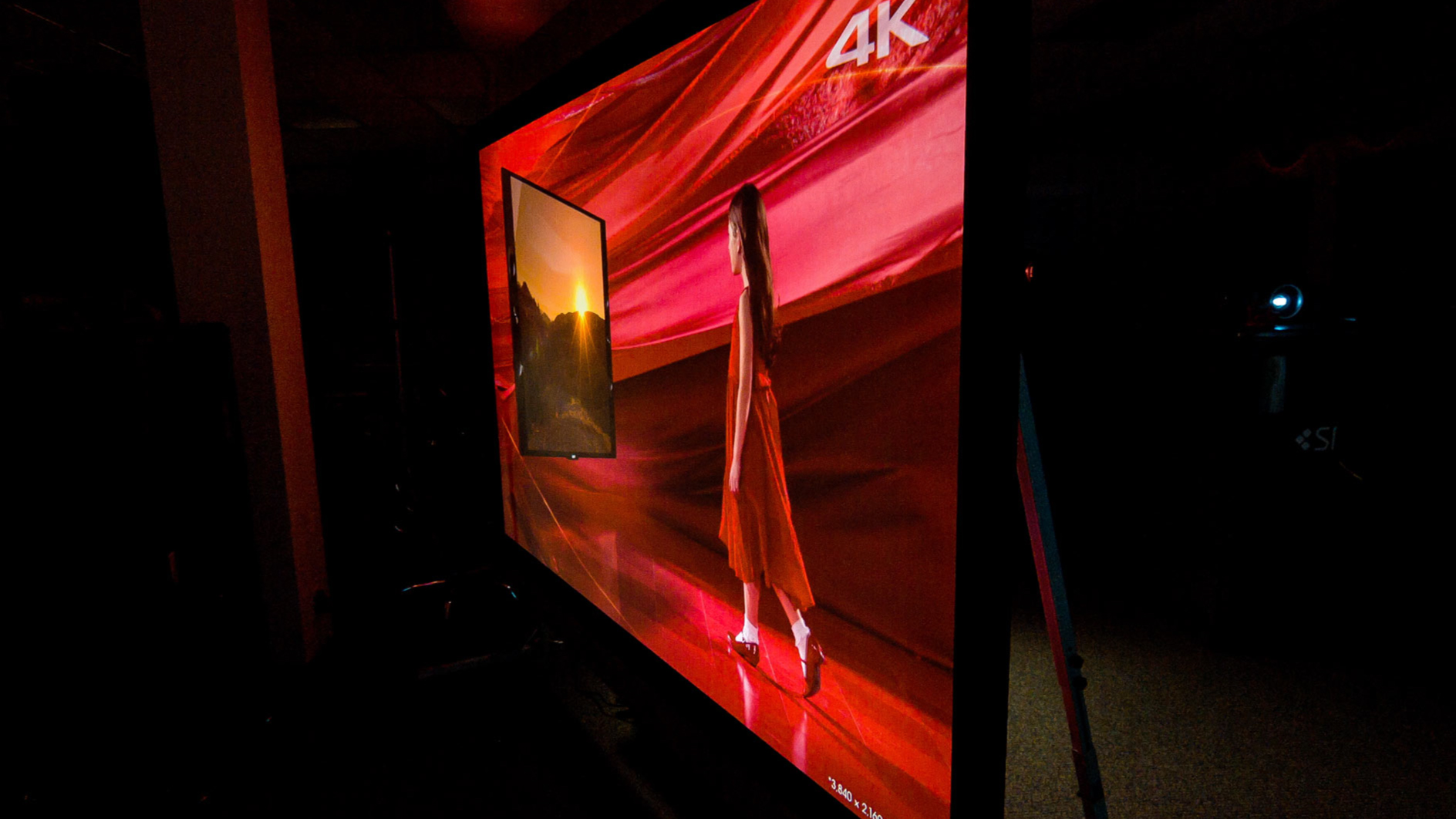 Ultra-wide Viewing Angle
360 utilizes and incredibly smooth diffusion layer within the viewing surface which allows the projected light to be perfectly distributed in all directions. This perfect distribution creates and incredible wide viewing cone enabling extreme off-axis viewing.
Two Screens for the Price of One
Save your money! Our dual-sided viewing capability of 360 means with a single projector and 360 screen, you can do what took two projectors and two screens before.
360

Max Width
3600″
(91440mm)
Max Viewing Height
101″
(2565mm)
Resolution
4k
Gain
.85
ALR
15%
Half Gain
80°
Minimum Throw
0.2 x Image Width
Projection Type
Front or Rear
(Image reversed on one side)
Opaque
No
Viewing Cones
Not sure what material is best for you? Check out our Screen Material Wizard!